Jinghua Qian
Jinghua Qian is a Shanghainese writer, poet and provocateur living in the Kulin nations.
Whether on the page, stage, or airwaves, Jinghua interrogates the power of unbelonging: as a shapeshifter in a binary-gendered world, as an immigrant in a settler-colonial state, as the long answer to a short question.
Ey has written about labour movement history for Right Now, performed dirges of diasporic grief in a seafarers' church for Going Down Swinging, and made multilingual queer radio for 3CR.
In Shanghai, as a reporter and later Head of News at English-language media outlet Sixth Tone from 2016 to 2018, Jinghua shaped the publication's coverage of contemporary China. Eir work as a writer and editor was recognised by the Society of Publishers in Asia (SOPA) Awards in 2017 and 2018.
Jinghua's words have also appeared in The Guardian, Overland, Peril, Cordite, Autostraddle, and Melbourne Writers' Festival.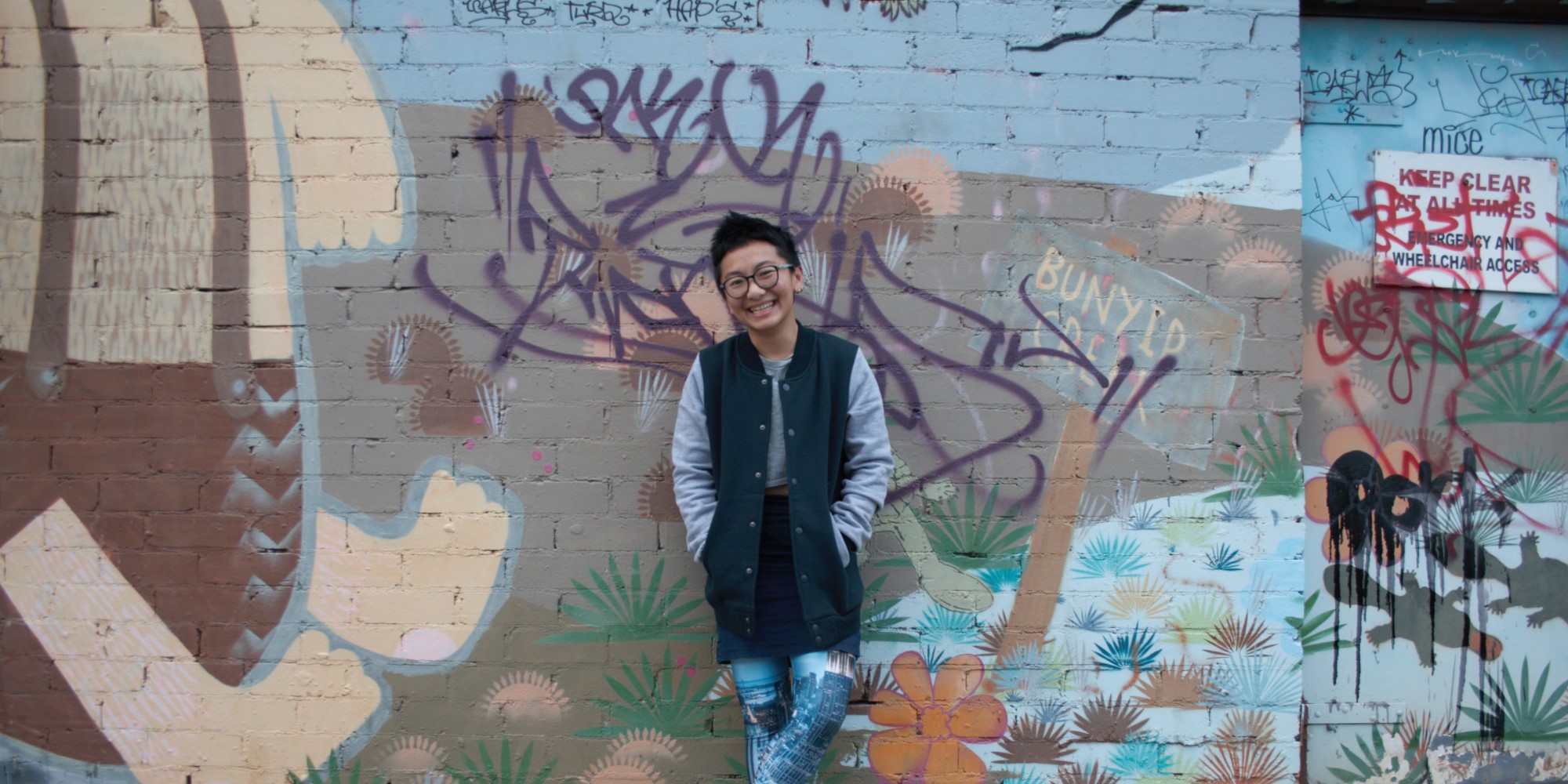 Image courtesy of Corey Green