Jax Jacki Brown
Jax Jacki Brown is a disability and LGBTIQ rights activist, writer and educator. Jax holds a BA in Cultural Studies and Communication where she examined the intersections between disability and LGBTIQ identities and their respective rights movements. She is a member of the Victorian Ministerial Council on Women's Equality, the Victorian Government's LGBTI taskforce Health and Human Services Working Group and the Victorian Human Rights and Equal Opportunity Commission's Disability Reference Group.
Jax is the co-producer of Quippings: Disability Unleashed a disability performance troupe, and she teaches in disability at Victoria University. Through her presentations at conferences and universities Jax provides a powerful insight into the reasons why society needs to change, rather than people with disabilities.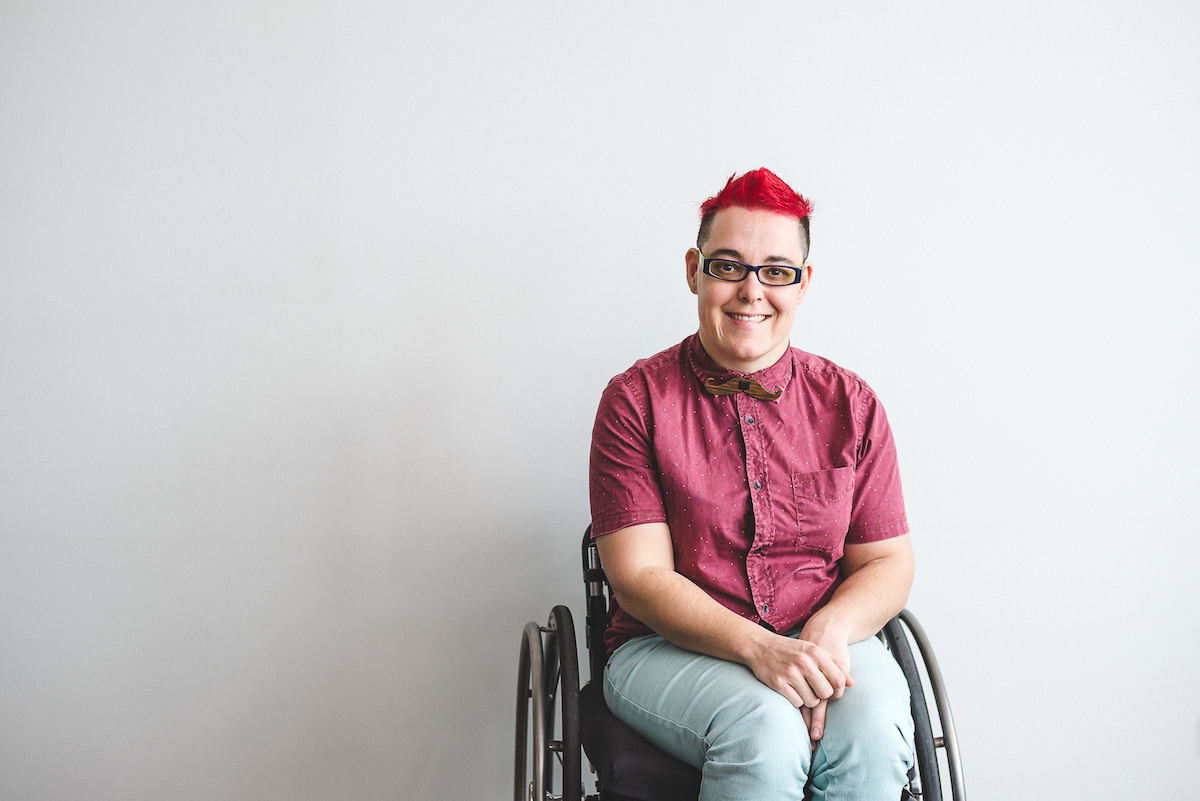 Jax Jacki Brown. Photo by Breeana Dunbar.