Don Letts
Don Letts's reputation has been firmly established in the film and music world by a substantial body of work from the late '70s and well into the new millennium. He came to notoriety as the DJ that single handedly turned a whole generation of punks onto reggae in 1977. Using the DIY punk ethic, he made his first film, The Punk Rock Movie, in 1978, going on to direct over 400 music videos for a diverse range of artists from The Clash to Bob Marley, The Psychedelic Furs to Elvis Costello. In the mid-'80s he formed the group Big Audio Dynamite with Mick Jones (ex-Clash). He directed the hit Jamaican film Dancehall Queen and films for Gil Scott-Heron, Sun Ra, George Clinton, Lee 'Scratch' Perry and The Clash's Westway to the World, for which he won a Grammy in 2003.
Don continues to make films and DJs globally. In 2007 he released his autobiography, Culture Clash: Dread Meets Punk Rockers, and Headgear Films are currently finishing a film on the man himself.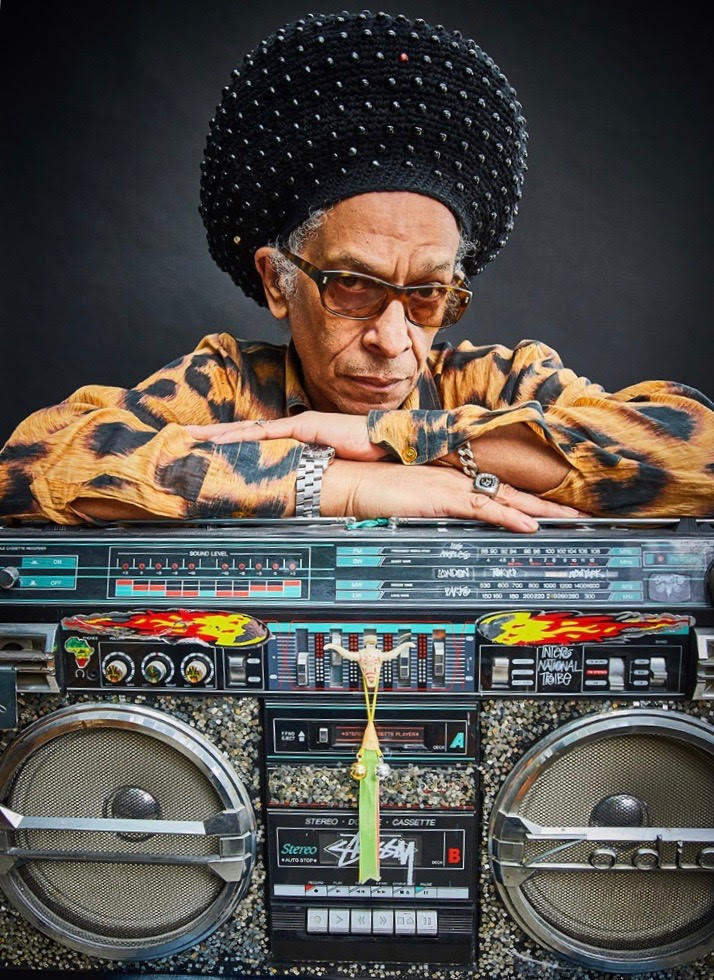 Don Letts. Photo by David Crow.