Benjamin Garg
Benjamin Garg hails from the small town of Mudki in Punjab, India. His fashion practice revolves around an interest in traditional Indian textiles, particularly those of the Punjab and Rajasthan region. Through utilising and developing upon these textiles, Benjamin reconsiders the traditional context and often quite specific applications. His unique approach to colour, layering and silhouette stem from his belief in clothing as a joyous expression with strong links to other traditional Indian artistic expressions such as dance, theatre and music.
Before undertaking his Master of Fashion (Design) at RMIT, Benjamin undertook his Bachelor of Fashion in India at INIFD and a foundation course at MIT Institute of Design. He has worked in Indian education sector as academic manager at INIFD CORPORATE and as a stylist in India's The Lifestyle Journalist.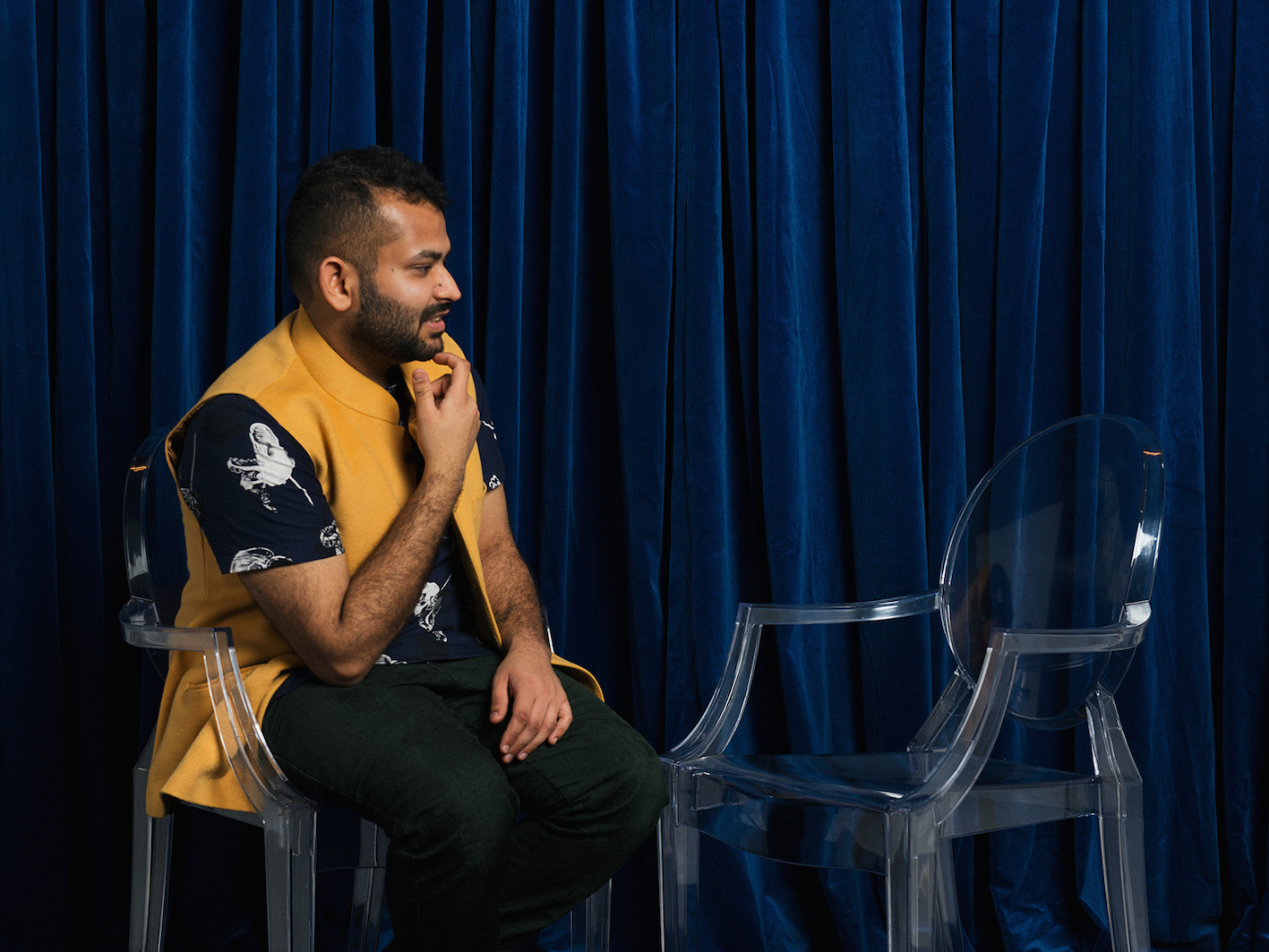 Benjamin Garg. Photo by Phebe Schmidt.