Arcadia Winds
Arcadia Winds are trailblazers for Australian wind music. Awarded a fellowship at the Australian National Academy of Music upon their formation in late 2013, they became Musica Viva Australia's inaugural FutureMakers musicians from 2015 to 2017. They've taken their brand of energetic, joyful and spontaneous performance to stages across Australia; concert halls throughout mainland China; and listeners around the world through broadcasts of the BBC Proms Australia chamber music series. And they have revelled in musical partnerships with internationally renowned performers including the Australian String Quartet, and piano virtuosi Lambert Orkis, Paavali Jumppanen and Anna Goldsworthy.
A desire to celebrate Australian music has led Arcadia Winds to commission works by composers such as Elliott Gyger, Natalie Williams and Lachlan Skipworth. In 2017, they recorded Lachlan Skipworth's Echoes and Lines on their debut self-titled EP, released in partnership with ABC Classics and Musica Viva. Equally focused on inspiring a love of wind music in the next generation, Arcadia Winds have recently developed an hour-long show for the Musica Viva In Schools (MVIS) program. Titled The Air I Breathe, it will showcase the magical transformation of breath into music to thousands of schoolchildren from 2017 to 2020.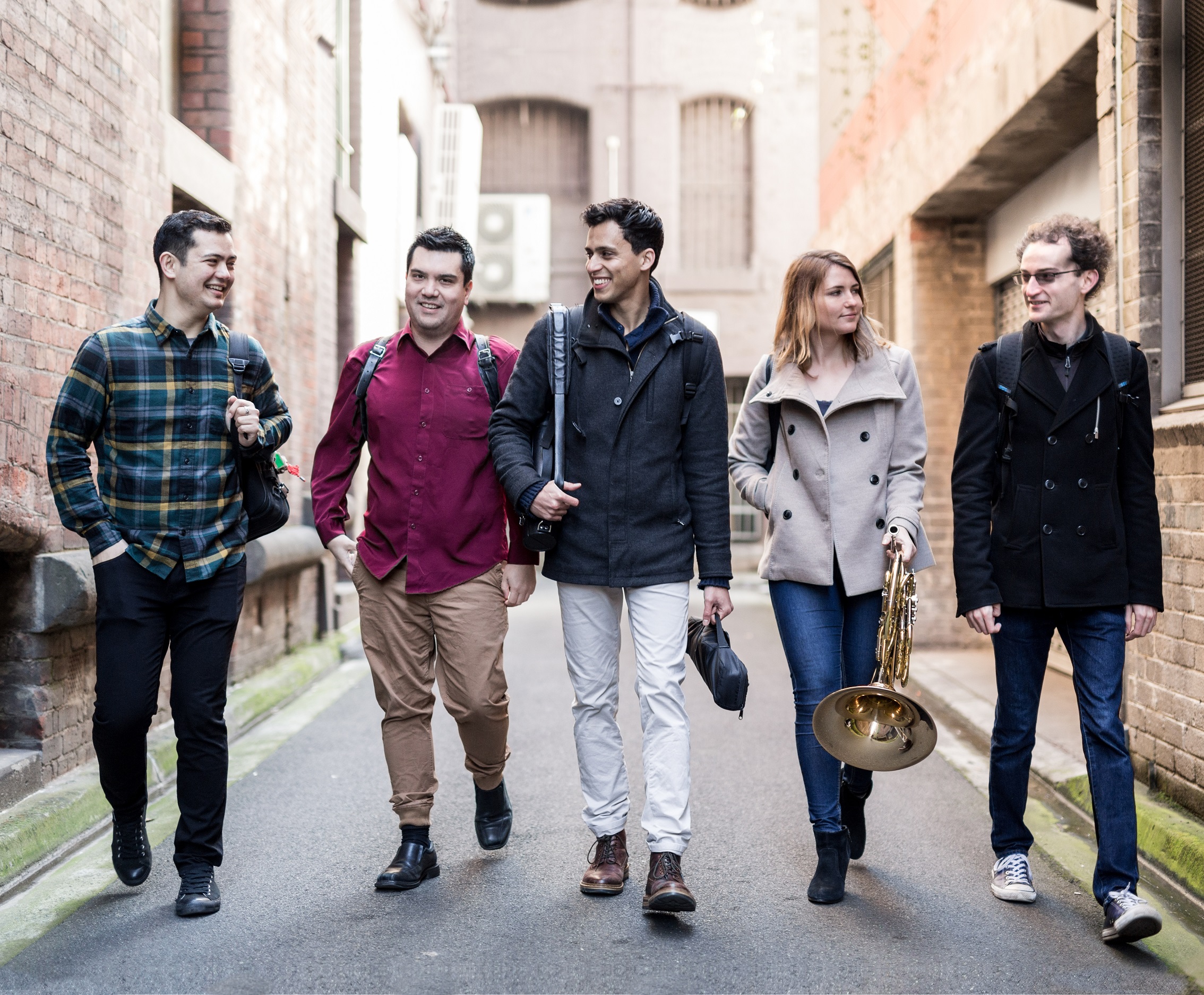 Arcadia Winds. Photo by Cameron Jamieson.