Arabella Frahn-Starkie
Arabella Frahn-Starkie is an emerging artist focusing on dance and the body as a choreographic tool. She received a Bachelor of Fine Arts (Contemporary Dance) in 2016 from the Victorian College of the Arts. Arabella is driven to use the body in her work, as she believes that at the junction of the artwork, audience and artist, is a sentient and volatile body. Her practice includes predominantly performing and embodying the work of other artists.
Arabella has worked with choreographers Sandra Parker, Jo Lloyd, Siobhan McKenna and Rebecca Jensen, and visual artists David Rosetzky, Emma Collard, and Katie Lee most recently, whose processes and individual emphases on the use of the body in their work have influenced how she approaches working with the body. In creating her own work, Arabella often collaborates with artists from music, film and visual arts backgrounds, letting the processes inherent to these neighbouring forms influence her own making.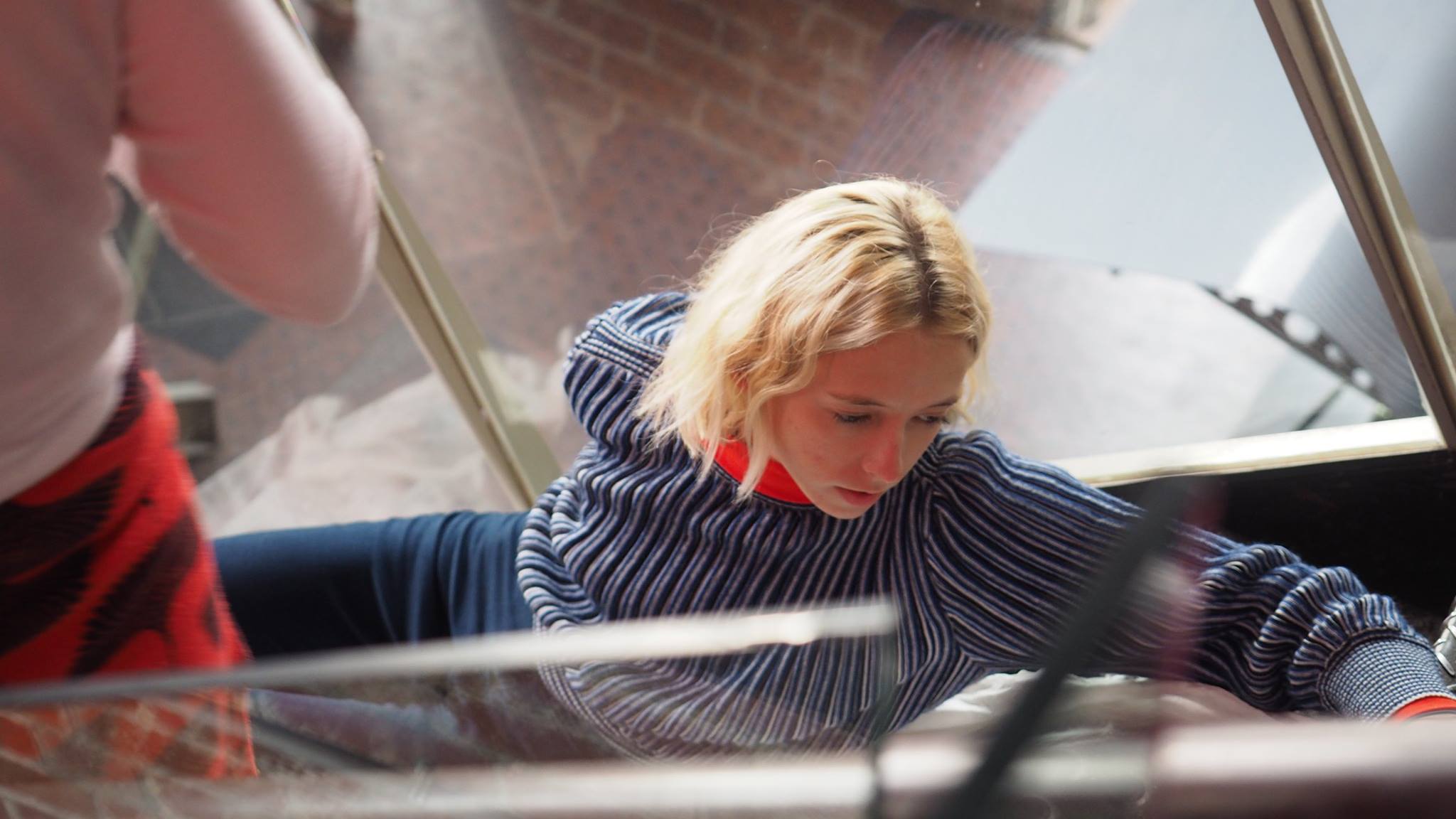 Arabella Frahn-Starkie.