Ann Ferguson
Ann Ferguson is a ceramic artist living and working in Central Victoria. She has charted her unusual career between the creative expression of her own ideas and those of many children, women and men with whom she has collaborated. Trained as an early childhood professional, Ann has developed many innovative programs in which clay is used as the primary medium to connect people with their environment.
In July 2018, Ann designed and led a major community project for early-years families in Maryborough, a project for the Regional Centre for Culture. It takes a child to grow a village engaged many families in ceramic workshops and culminated an interactive installation featured in the Central Goldfields Art gallery in August.
Ann's' own artistic practice has developed broadly with commissions and awards for both large scale works and installations of very small intimate pieces. In many of these works she presents multiple opportunities for interactivity. Ann has been recognised for her artworks. She won the 2004 Sydney Myer Fund Ceramics Award at the Shepparton Regional gallery for her work Fire and Fruit. Her ceramic sculpture, Par Avion, won the prestigious Ceramics Victoria 40th Anniversary Acquisitive Award in 2009.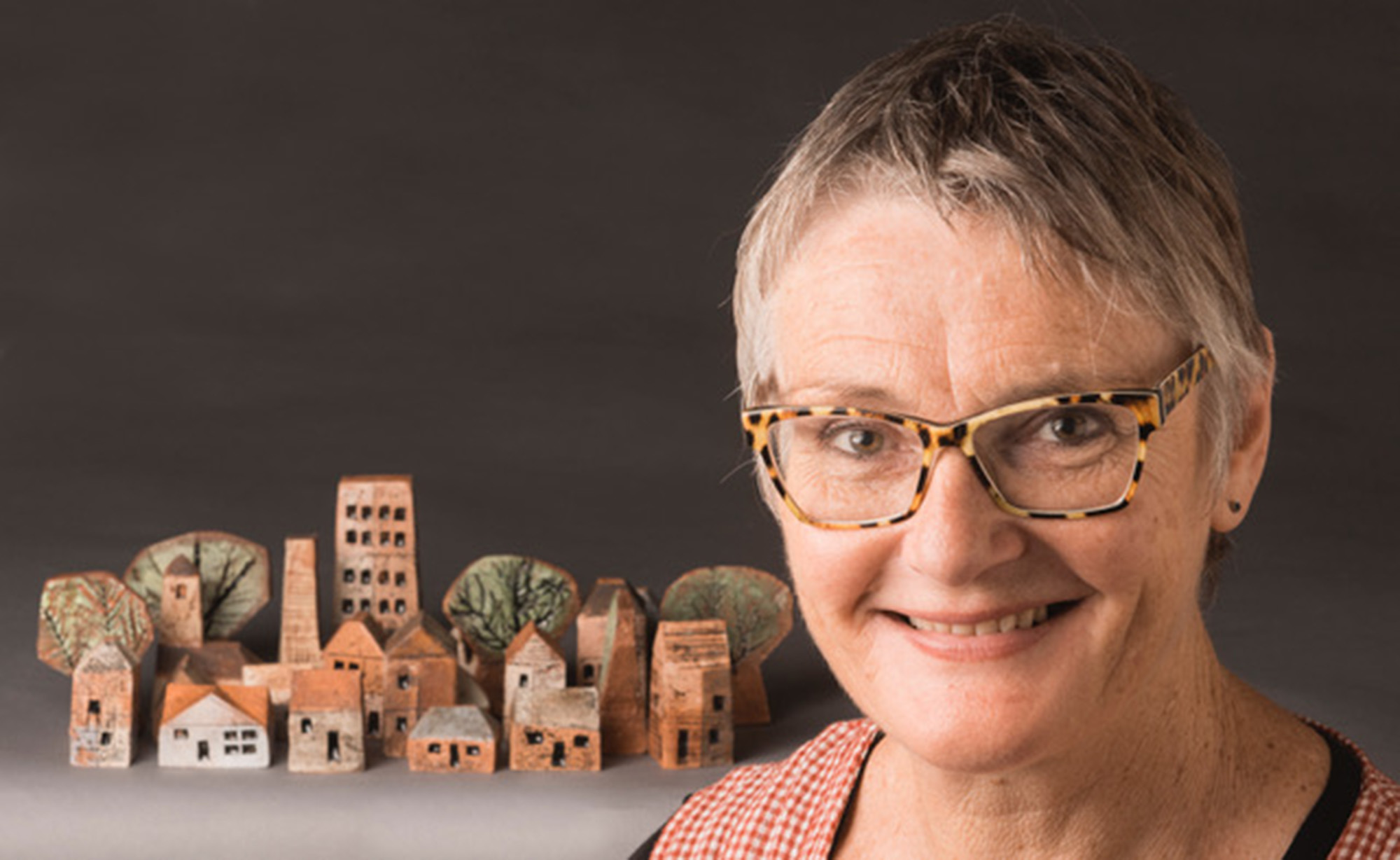 Ann Ferguson.