Watch: Fixperts wrap up MPavilion community design challenge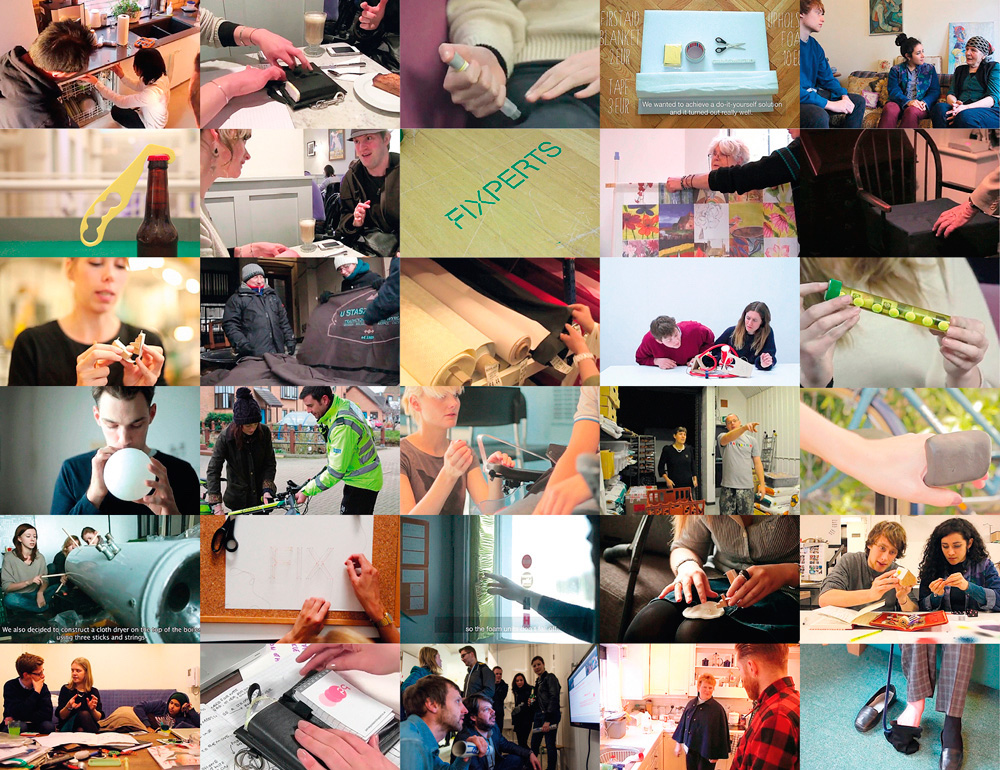 Image courtesy of Fixperts.
One of the highlights of this season's MPROJECTS series at MPavilion has been our Fixperts community engagement design intervention, which teamed members of the UK-based global design initiative with design students from RMIT, with the aim to assist people in the community. Over a period of six weeks, the teams worked with people from the community to create design solutions to problems that were hindering their everyday lives—and the results have been fantastic.
Projects included designing a writing implement for Ann, a retired doctor with an Essential Tremor;  making enhancements to a motorised scooter owned by Margherita, a short-statured person; and creating a plough to assist Jax, a disability rights advocate, to pick up her daughter's toys from the floor. Along the way, the students documented their processes to create short videos that can now be watched around the world, helping people with similar everyday problems.
Watch the videos below.
RMIT student Luke Masters, who worked in the team designing for Margherita, said of participating in the challenge, "Throughout this whole process it has felt great to work with a client, designing for their specific and strong needs. Working with Margherita was a great way to step in the shoes of people with dwarfism and helped ingrain an understanding and consideration for design to be inclusive for most people. It has shown me that inclusive design is an avenue I would like to pursue further."
Since 2012, thirty universities in eighteen countries have joined the Fixperts campaign, contributing more than 400 social innovation projects. MPavilion's design intervention, conducted in conjunction with RMIT's School of Design, is the first Fixperts project to be conducted in Australia. It was led by Professor Ian de Vere, Associate Dean of Industrial Design, who has run similar projects in the UK and Hong Kong.
MPavilion is an initiative of the Naomi Milgrom Foundation in partnership with City of Melbourne, State Government of Victoria through Creative Victoria, and ANZ. Be sure to join us for our final weeks of the 2018/19 program of free events. MPavilion is open in the Queen Victoria Gardens, Southbank Arts Precinct, until 17 February. View our program page.