MTalks Fringe Furniture presents 'Why exhibit design in a gallery context?'
Sun 28 Oct 2018, 2.00pm–3.00pm
Free!
2018-10-28 14:00:00
2018-10-28 15:00:00
Australia/Melbourne
Fringe Furniture presents 'Why exhibit design in a gallery context?'
MPavilion
MPAVILION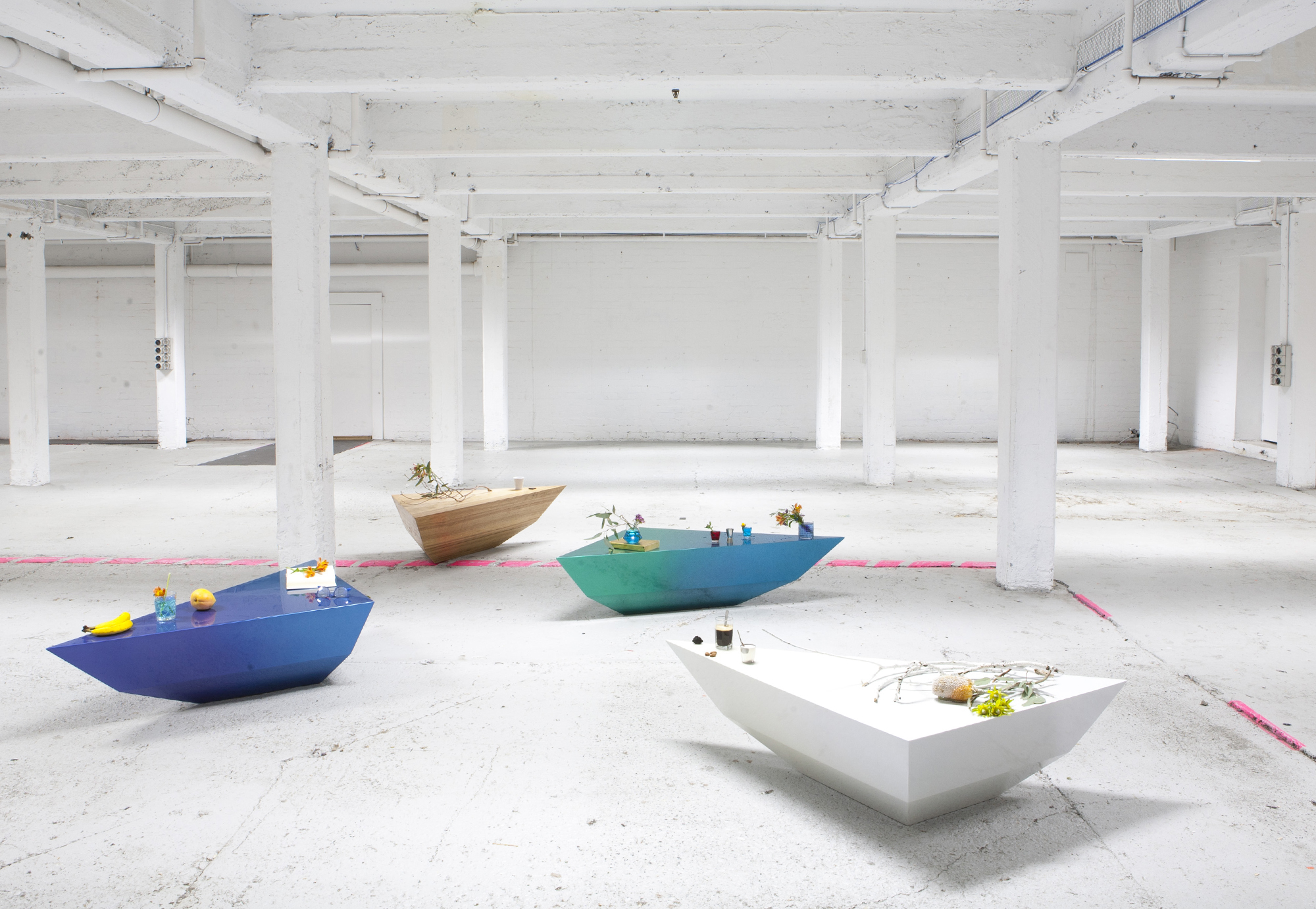 Fringe Furniture. Photo by Makiko Ryujin, Made in the Dark Studio.
Remember the last time you coveted a designed object on Instagram or obsessed about a piece of furniture in a store window? How would your perception change if you saw it in a gallery?
Join gallerist Sophie Gannon (director of Sophie Gannon Gallery), award-winning designer Dale Hardiman (co-founder of Dowel Jones) and talented designers of the 2018 Fringe Furniture exhibition Marinos Drakopoulos (Marino Made) and Dani Storm (Design by Storm) in a conversation facilitated by Fleur Watson (executive curator of Lyon Housemuseum Galleries). These makers and lovers of design will chat about their own experiences of design from commercial-versus-artistic perspectives, how context can prime an audience for the reception of ideas, and where shows such as Fringe Furniture lie in this equation.
As conversation starting points, furniture, homewares, and less easily defined objects from Melbourne Fringe's Fringe Furniture exhibition will be on show as part of the event for you to desire and ponder.
Presented by Melbourne Fringe.