MMusic Arquitectonic
Fri 8 Feb 2019, 9.30pm–10.30pm
Free!
2019-02-08 21:30:00
2019-02-08 22:30:00
Australia/Melbourne
Arquitectonic
MPavilion
MPAVILION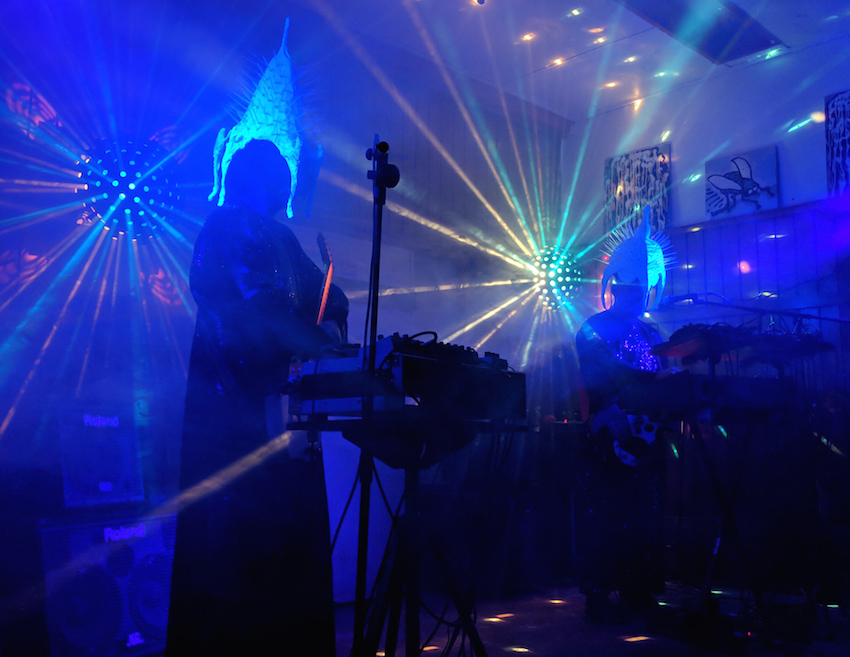 Photo by Mark Broadhead.
From the deep unknown, experience a journey into the original cradle of life: the sea. Channelling pre-ancient incantations from unwritten scriptures and pelagic compositions of non-spiritual devotion, Iceclaw create an improvised sonic homage to our first shape, first thought, first dance.
Utilising electronic, synthesised and natural sounds, they construct dark and mesmerising soundscapes and tectonic mayhem with psychedelic lighting and ceremonial vestments.