New global awards for OMA's MPavilion 2017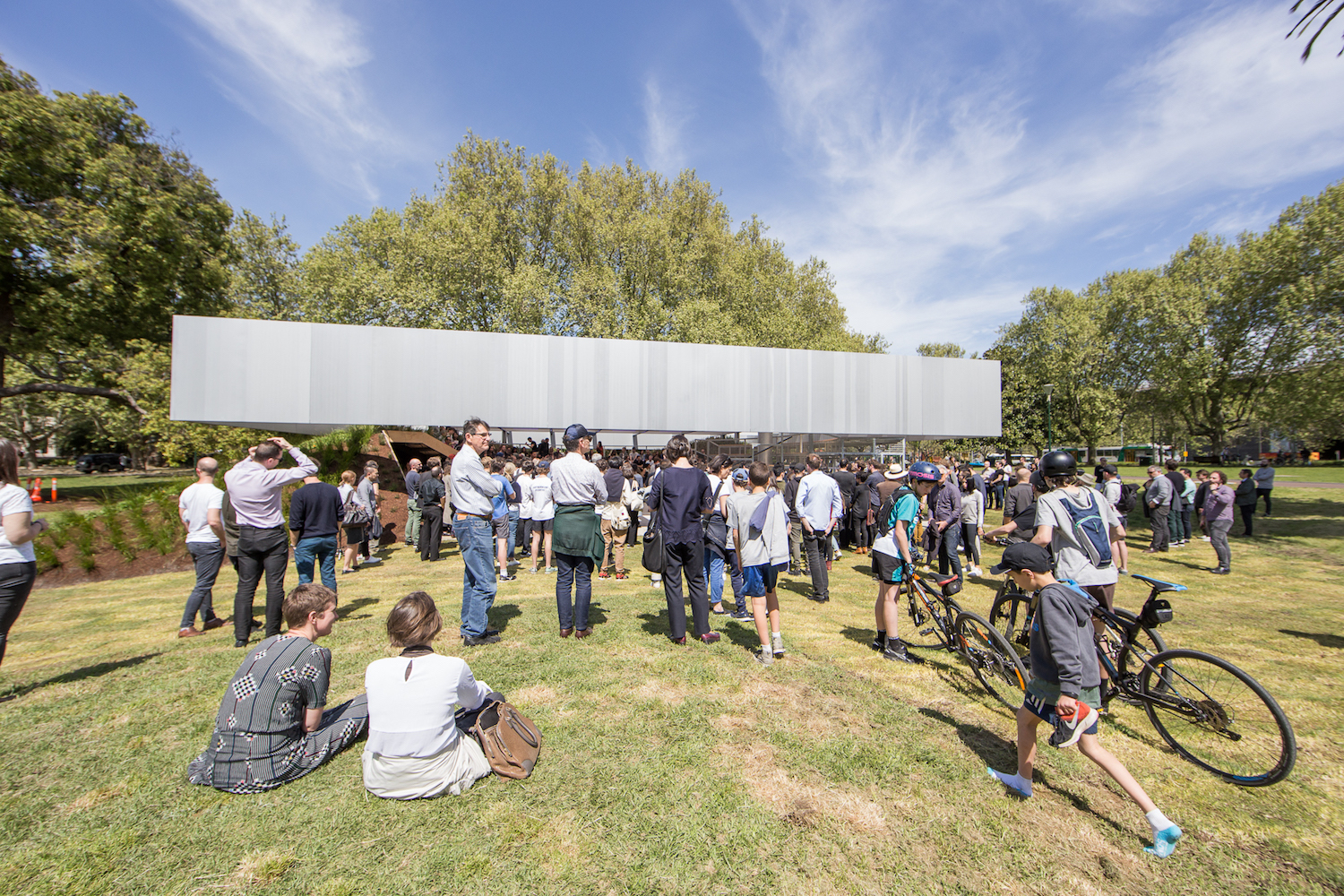 MPavilion 2017. Photo by Bec Capp.
Our fifth season of MPavilion is currently in full swing in the Queen Victoria Gardens, but last year's MPavilion design and program of events are still being celebrated. We're excited to share the news that MPavilion 2017, designed by Netherlands-based OMA / Rem Koolhaas & David Gianotten, has been nominated in a number of globally recognised awards, spotlighting Melbourne as a design capital to millions around the world.
MPavilion 2017 has been shortlisted in the 'Small Project of the Year' category of the Amsterdam-based World Architecture Festival Awards, which will be announced at the festival in November. The awards recognises OMA's spectacular amphitheatre-inspired design alongside standout international designs, including the Piedras Bayas Beachcamp in the Atacama Desert in Chile, designed by Camilo Moraes, and the Hanamaruki Miso-making Experience in Ina Nagano, Japan, designed by TAKENAKA CORPORATION.
The World Architecture News Awards, now in its tenth year, has also shortlisted MPavilion 2017 in the category of 'Small Spaces', alongside entries from Los Angeles, Hong Kong and China. The awards will be announced at a ceremony in London on 20 November.
Finally, MPavilion has been announced as a finalist at the Melbourne Awards, presented by the City of Melbourne, in the 'Contribution to Profile by a Community Organisation' category. The awards celebrate significant contributions in the areas of sustainability, community, multiculturalism and strengthening Melbourne's profile. MPavilion's place as a finalist recognises our commitment to bringing together hundreds of collaborators across disciplines and industries to further discussions about how we can live better together in the city. The awards will be announced at a gala ceremony at the Melbourne Town Hall on 17 November.
You can visit MPavilion 2017 by OMA / Rem Koolhaas & David Gianotten at Monash University's Clayton campus. Make sure to also join us at MPavilion 2018, designed by Barcelona-based architect Carme Pinós of Estudio Carme Pinós, open in the Queen Victoria Gardens until Sunday 3 February 2019.