Look: Rob Adams' acclaimed text comes to MPavilion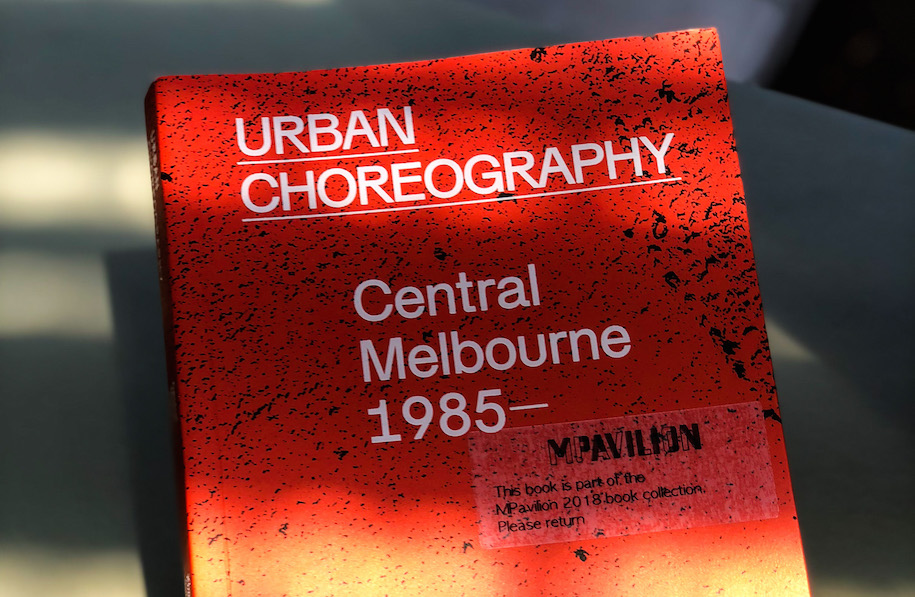 Photo by Alan Weedon.
Architect and urban designer Rob Adams AM has joined us at MPavilion since we initiated the project in 2014, leading conversations each season about how to build more liveable cities through urban strategy. A champion of both the arts and environmental sustainability, Rob has been incredibly influential in the development of Melbourne in recent decades, holding the position of director of City Design at the City of Melbourne, where he has led urban design strategy and innovation since 1983.
This season at MPavilion, as well as welcoming Rob as a collaborator and esteemed guest once again, we're offering visitors the opportunity to purchase Urban Choreography: Central Melbourne 1985–, a text co-written by Rob Adams, Kim Dovey and Ron Jones, published earlier in 2018 through Melbourne University Press. The text documents the transformation of central Melbourne since the 1980s—a global success story, or rather, many success stories: public space has been incrementally reclaimed from cars and railyards; the decline of central city retailing has been turned around, and laneways that were once filled with garbage are now filled with bars, housing and art.
Urban Choreography: Central Melbourne 1985– seeks to understand the intermeshing of social, economic, political, environmental and aesthetic forces that drove and constrained urban transformation over this period, and concludes by looking forward to the possibilities for another thirty years of change.
Listen to Rob Adams, Kim Dovey and Ron Jones in conversation about the book during our MPavilion 2017 season in our audio Library.
You can purchase the book from our Kiosk at MPavilion 2018—simply ask one of our friendly onsite staff. And don't forget to check out our free onsite library, where you can browse a selection of design and art books as well as kid-friendly storybooks to be enjoyed during your visit.
MPavilion 2018 is open in the Queen Victoria Gardens until Sunday 3 February 2019. View our season of free talks, workshops, performances, interactive installations, kid-friendly experiences and more on our program page.