Look: Fixperts reveal results of community design intervention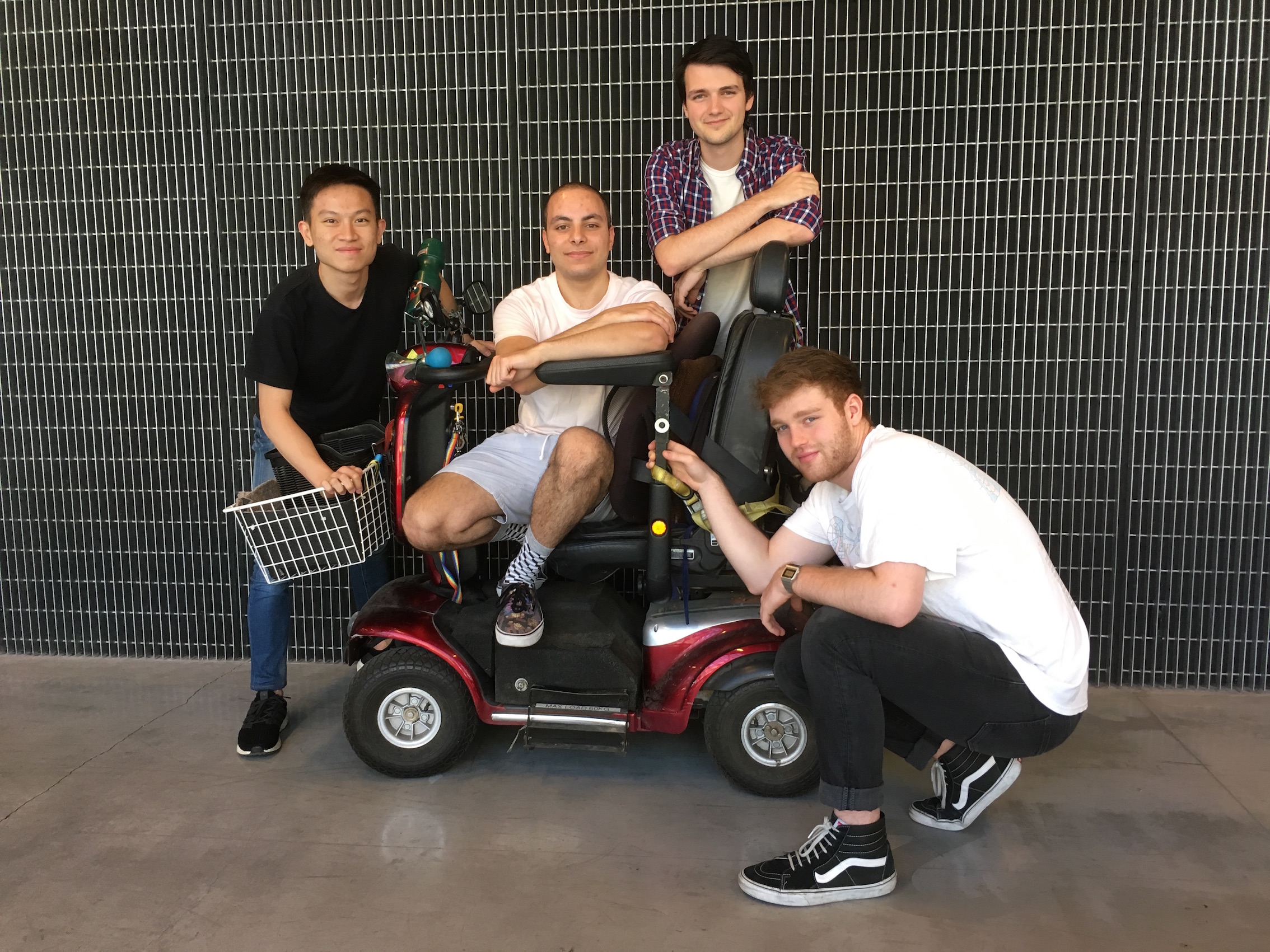 This season at MPavilion, we've welcomed the UK-based global design sensations Fixperts to collaborate with RMIT design students and help the community while they're at it. Fixperts is a creative social campaign that uses design to help people with everyday problems—they find people with essential needs and assist them through inventive yet simple design. In short, they change lives, uploading videos of their solutions to YouTube so that people all around the world can benefit from their creative brains. Since 2012, thirty universities in eighteen countries have joined the Fixperts campaign, contributing more than 400 social innovation projects.
We teamed RMIT design students and experienced Fixperts designers, led by Professor Ian de Vere, Associate Dean of Industrial Design at RMIT, with people in the local community for a transformational project, which concludes with a special presentation of results at MPavilion on Thursday 20 December, 1–4pm.
Margherita Coppolino is one community member who has already seen great results from our Fixperts challenge. Margherita required enhancements to her motorised scooter to better suit her needs as a short-statured person. Speaking about the design process, Margherita says, "First of all we all met and had a workshop and talked about things that could be addressed to enhance my participation to things in life, such as having to hire a motorised scooter every time I travel. Motorised scooters are not built to accommodate short-statured people and my current scooter had to be [previously] modified so I could use it." Those modifications, Margherita says, "were quite heavy on the scooter, limiting my driving time".
Margherita gave her scooter to RMIT students who worked together to conceive ways to lighten the scooter. Margherita says of the result, "The Fixperts team have completely redesigned my motorised scooter modifications to [allow] more room, longer driving time and have made it easier to use."
Join Fixperts and RMIT design students for the final presentation of the Fixperts community engagement design intervention at MPavilion on Thursday 20 December, 1–4pm.