State Library Victoria
State Library Victoria is Australia's oldest and busiest public library. It is a vibrant and vital cultural centre for all Victorians to discover new worlds, learn, create and connect with their community. As part of the Library's commitment to continue to be a library for all, the Vision 2020 redevelopment project will see the refurbishment of the Library's incomparable heritage spaces, creation of innovative new spaces for children and teenagers, and the reinvention of our services as we embrace new technologies and promote digital literacy and creativity for all Victorians.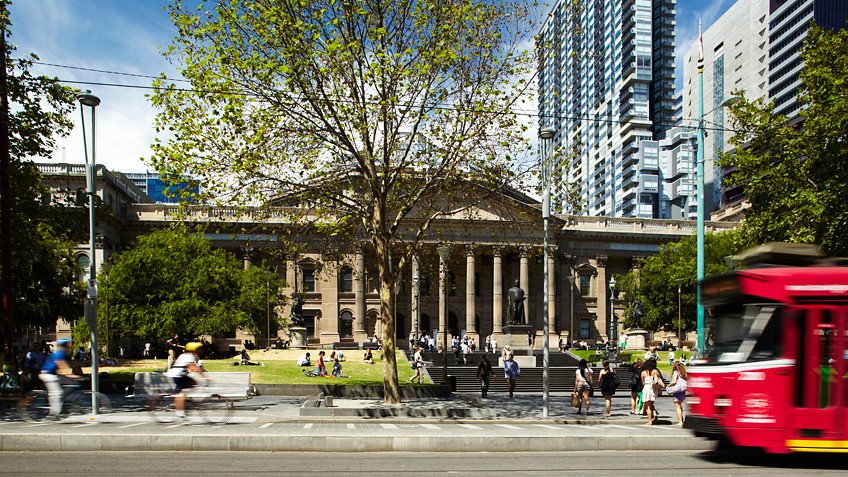 Photo courtesy of State Library Victoria.