Soju-Gang
No stranger to the Melbourne party scene, Soju-Gang is hard to miss, and her DJ flavour hard to resist. She spins a set as powerful and eclectic as her personal style. With deep roots in '80s and '90s hip-hop, R&B and everything party, Soju-Gang has a hard-hitting presence in the local scene, as is swiftly becoming synonymous with a jam-packed dance floor and night out so good, you won't remember much.
Soju-Gang has been busy this past while, performing sets at Sugar Mountain festival, NAIDOC Week and Listen Out festival, and will play next year's Groovin The Moo. She currently boasts two residencies at Melbourne party institutions—CBD's Ferdydurke, and Fitzroy's home of rap and hip-hop, Laundry Bar, where she's a tasty ingredient in their weekly parties and cornerstone of their Girls To The Front female hip-hop events. Soju is also a collaborator of Laundry's newest monthly party, Umami, "A hot pot celebrating all the flavours Burn City has to offer, as well as our LGBTIQ & POC communities."
If you like your party infectious, unpredictable and turned all the way up, you're gonna be down with Soju-Gang.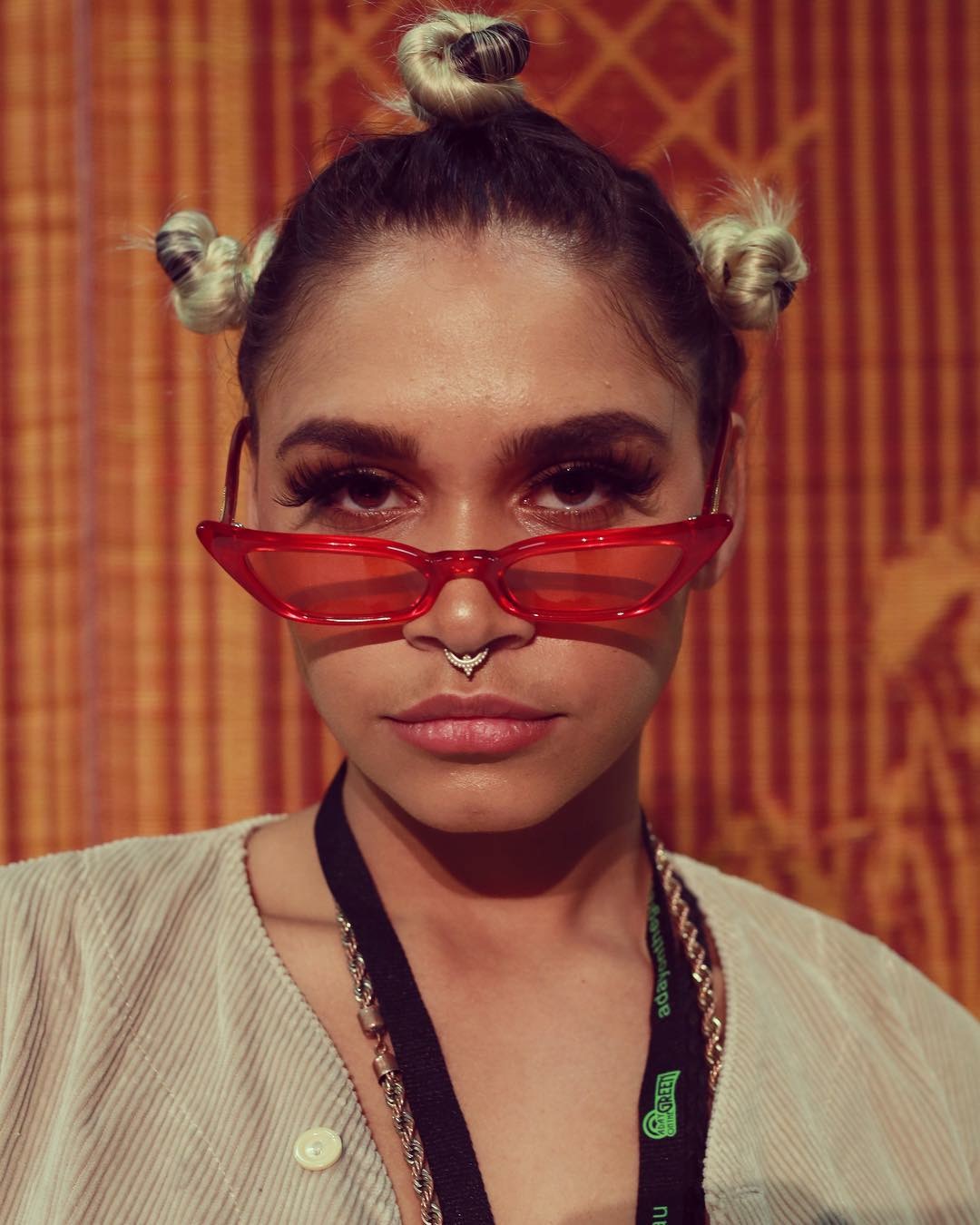 Soju-Gang.