Alice Skye
Alice Skye is a singer-songwriter, Wergaia and Wemba Wemba woman and universal little sister. Originally from country Victoria, Alice grew up aside the sandstone mountains and wildflowers of the Grampians and now lives in Melbourne. Still inspired by her roots, Alice's songs sparkle with a sensitivity and maturity well beyond her years, accompanied by the gentle and hauntingly sparse melodies of a piano score. Alice's voice is a combination of hopeful and haunting, naturally sweet and dreamingly narcotic. Her stripped back piano melodies elevate the gentle moodiness of her song writing, transforming her once bedroom scribblings into well-crafted and articulated lyrics on love, loss and life.
Alice is the new kid on the block but has caught attention early with her acclaimed debut album, Friends With Feelings, which was released in April 2018. Honoured as the inaugural recipient of the First Peoples Emerging Artist Award on International Women's Day, Alice is also a 2018 NIMA Award finalist.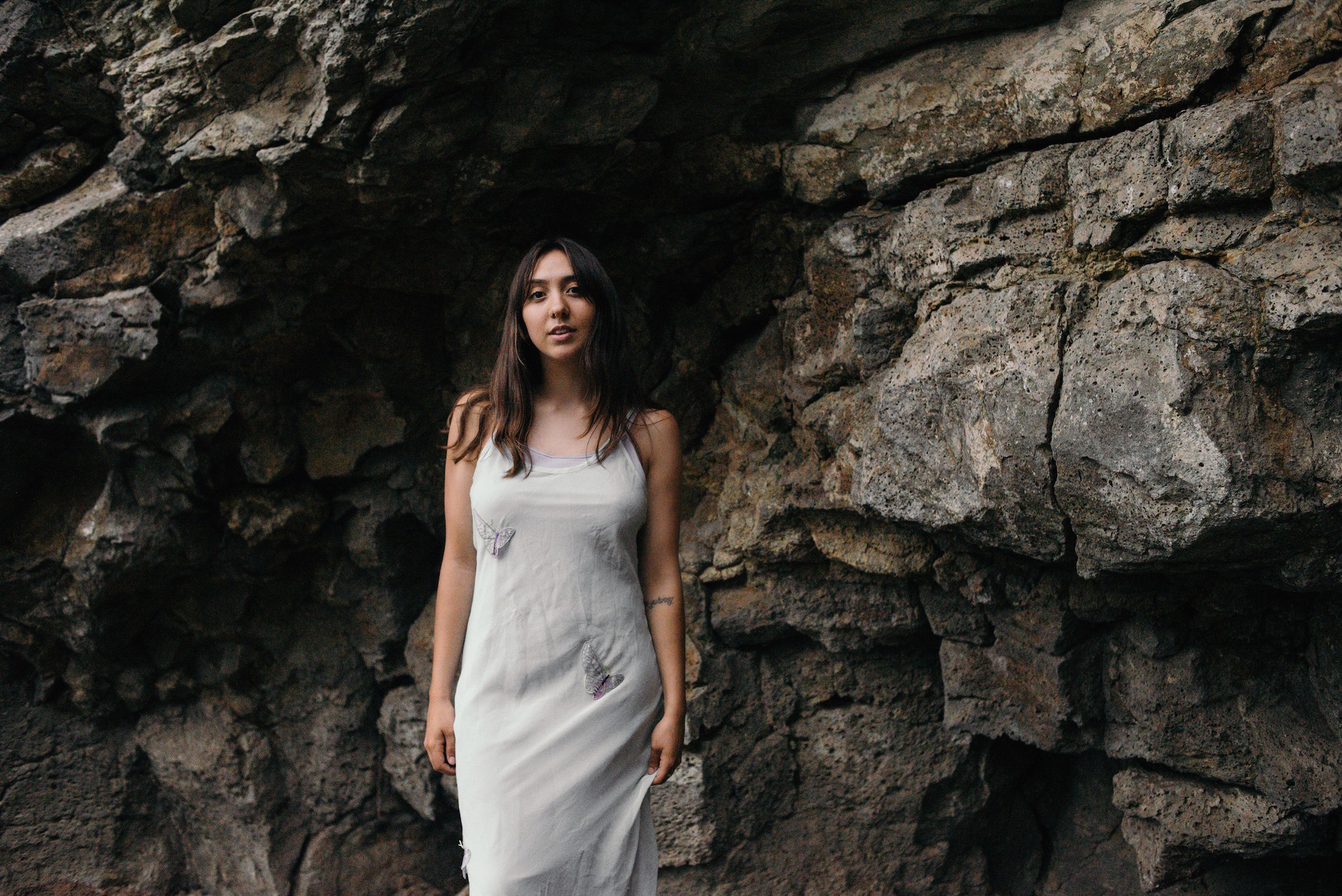 Alice Skye. Photo by Michelle Grace Hunder.